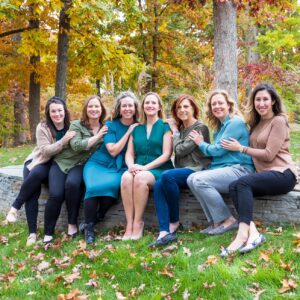 Capital Women's Care Division 38 has a long history of providing outstanding women's health care in Northern Virginia. With deep roots in our community, our providers are committed to providing you the best care available!  Our goal is to establish a long-term relationship with our patients while bringing them the latest in medical knowledge and technology.
Hospital based services are provided at INOVA Fairfax Hospital, one of the leading hospital in the Washington DC area.   It has been selected by US News and World Reports as one of the outstanding hospitals in the country for gynecologic care.  The new women's hospital opened in 2016 and has all private rooms as well as state of the art facilities.  INOVA Children's Hospital on the INOVA Fairfax Medical Campus has again been nationally ranked among the top 50 U.S. pediatric facilities in neonatology.
With offices in Oakton, Chantilly, and Springfield we strive to fit your scheduling needs and understand the challenges of working and living in Northern Virginia.  After hours emergencies are always answered quickly by a physician that you can trust.  Please call one of our offices so we can make you an appointment for your well woman appointment, gynecology problem visit, or take care of you during your pregnancy.
The area's largest gynecology program, with regional, award-winning expertise in gynecologic oncology
Offers Level IV neonatal intensive care (NICU)